real bird'S reenactment of the

battle of the little bighorn

Began almost 20 years ago by the Real Bird Family, the Battle of the Little Bighorn Re-enactment was started to share more of the Native Americans history and to showcase the land where Sitting Bull's camp was located and a portion of the battle took place. "The Land is the Star here", is what Kennard Real Bird has repeatedly said of his families' reenactment. The spirit of the land, the trees, the people, and the river make this place alive with history!

HONORED GUESTS: In 2006 and 2008, units of the 19th Special Forces simulated HALO (High Altitude Low Opening) Parachute drops from MT NG Helicopters at the Real Bird's Reenactment.

In 2009, 60 Paratroopers of the 1-73rd Cavalry, 82nd Airborne jumped into Sunday's Little Bighorn Reenactment for 3 day Staff Ride of the Little Bighorn & Rosebud Battlefields with U.S. Cavalry School. Later, they became the Largest Cavalry unit to ride the Battlefield since 1876. In 2010, the reenactment was filmed by the Outdoor Channel, National Geographic (International), and Antique Road Show. Who will be there this year?
| | | | |
| --- | --- | --- | --- |
| | | | |
| | | | |
Click to Enlarge...
The Crow Tribe has largest per capita population serving in the U.S. Military than any other group in America.
The Little Bighorn Battle Reenactment is held at 1 pm on the 21, 22, and 23 June 2013. This reenactment is located between Crow Agency, the Little Bighorn National Park / Museum, Reno-Benteen Battlefield, and Garryowen's Custer Battlefield Museum.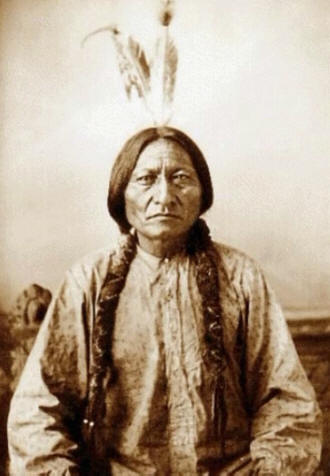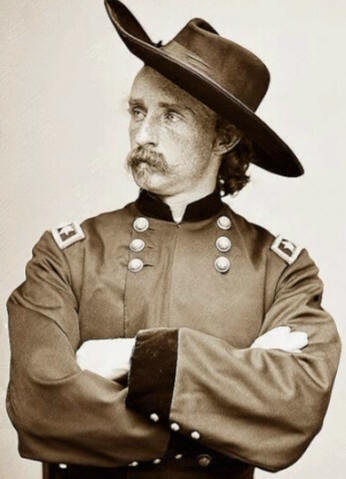 WANT MORE HISTORY AND ADVENTURE? The 8 Day Little Bighorn Cavalry Course and "Custer's Last Ride" Adventure with Little Bighorn Reenactment is held 15-23 June 2013. Learn U.S. Cavalry riding of the 1870s, while you experience Little Bighorn/Custer's Last Stand Military Staff Ride, mounted Battlefield tours, history, horsemanship, tactics, firearms, excitement, friendship, and professional Cavalry Training. For slideshows, pictures, and more information - Click here: www.USCavalrySchool.com
There are many local events, historical sites, other reenactments and points of interest along the Bozeman Trail and in Montana and Wyoming. We encourage you to come and enjoy an amazing vacation teamed with our awe inspiring history lesson.
contact our webmaster via email: webmaster@littlebighornreenactment.4t.com
All rights reserved.
We are committed to preserving the history of the Little Bighorn Battle and it's participants.